Whiteinch & Scotstoun Housing Association  and the Whiteinch Centre Limited have appointed North West Glasgow Voluntary Sector Network to undertake a community engagement work about the future of the Whiteinch Centre.
We all value the views and opinions of the community and will be seeking your views via events, focus groups and a community survey. This consultation will  run through until the end of April 2023.
Part of this community engagement consultation will be a the Family Fun Day on Saturday 8th of April.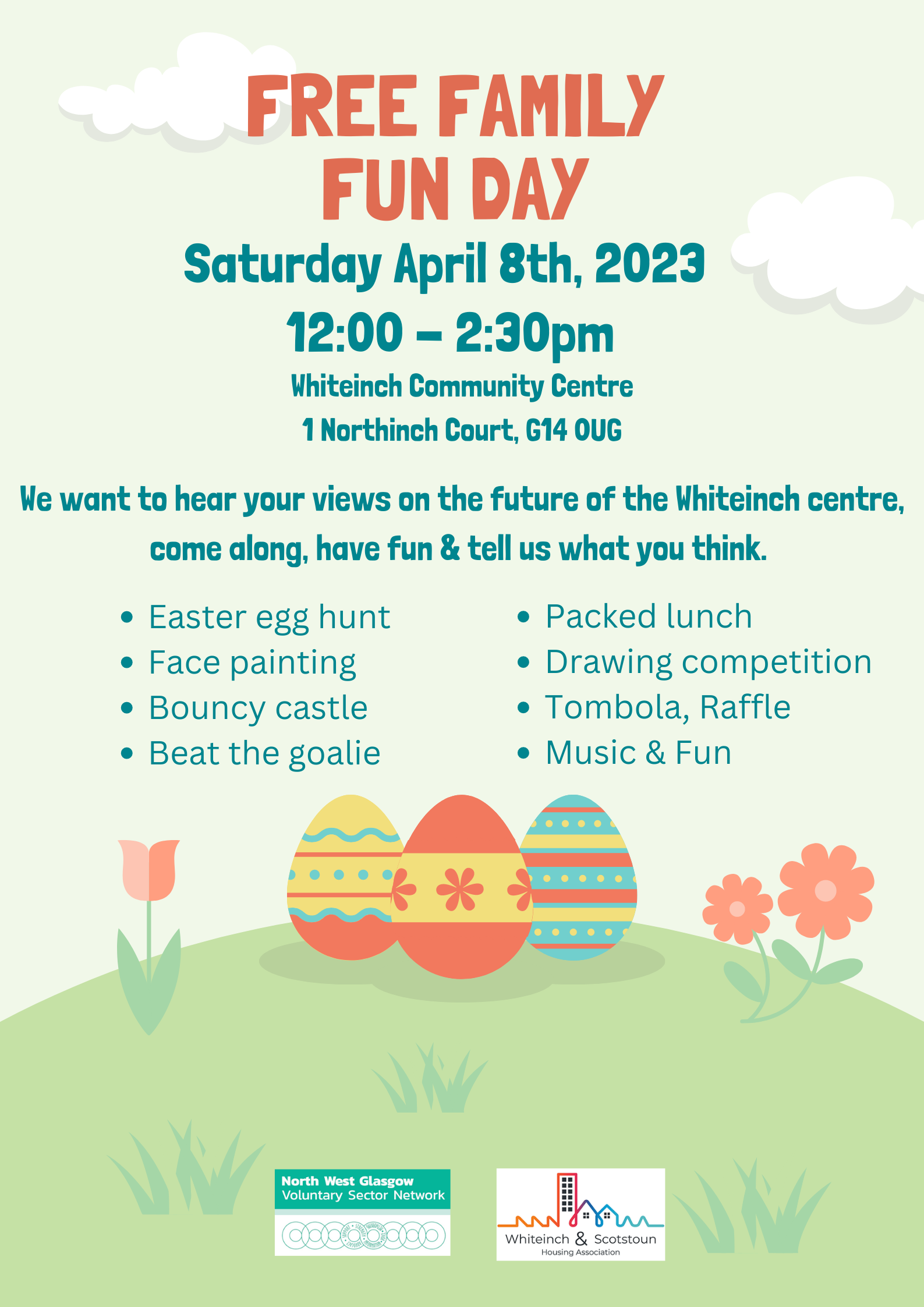 Come join us at this family, fun event and let us know your thoughts and opinions on the future of the Whiteinch Centre.
Complete our Survey
You can also tell us your thoughts via our online survey https://forms.gle/EyryvMY8Dv2v2YBM7
Read the recent Whiteinch Centre Update